Rhododendrons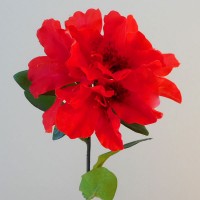 Realistic Artificial Rhododendrons in a range of bright and cheerful colours at competitive prices. Beautiful rhododendrons for all your floral arrangements and craft designs.
Trust Decoflora the UK leading Artificial Flowers specialists to bring all the very latest flowers on the world market.
Did you know?
Rhododendrons are the national flower of Nepal
Rhododendrons symbolise danger and beware!
Showing 1 to 4 of 4 (1 Pages)