Bluebells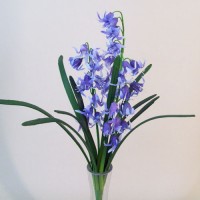 Bluebells | Artificial Flowers
Now you can enjoy the beauty of bluebells indoors too with our pretty artificial flowers.
Did you know? Since 1998 it has been illegal to pick or uproot native bluebells from UK woodlands.
Now you don't need to worry about law breaking! You can enjoy their timeless beauty in the comfort of your home, with our artificial flowers, safe in the knowledge that you haven't contributed to the destruction of our natural habitat.
Showing 1 to 3 of 3 (1 Pages)